First-Rate Disinfection Services for Residences in Western PA
Paul Davis is ready to help keep your property safe in the Western PA, area from COVID-19 with our cleanup services. Paul Davis carries on to deliver first-rate emergency cleaning and restoration services, providing tranquility and relief during this worldwide pandemic.
Keep Your Home Safe
The following are a few of the ways we can keep you safe in the Western PA, area:
Applying disinfectants and cleaning: At Paul Davis, we do this on a regular basis and we understand the proper means to eliminate viruses, bacteria, microbial growth and other pathogens from your property.
Taking the correct precautions: Before we enter your home, we will confirm that we're healthy and verify that you are too in order to put no one at risk. In addition, we put on shoe covers so that outside contaminants won't be tracked into your home along with wearing face masks.
Provide information: We will provide customers with information about maintaining their health and safety. We invite you to ask questions about viruses in the home and we will answer according to the most recent company updates and procedures.
We Take the Necessary Steps for You
In addition, Paul Davis practices industry cleaning methods that are more effective than traditional ones. These include:
ULV Fogging: This is a preventative approach that sanitizes walls, floors and other horizontal surfaces.
Fogging with Horizontal Surface Wiping: For surfaces that get touched a lot such as desks, door handles, computers, etc.
Fogging with Full Wiping: Industry approved practices for established cases of viral infections. This is a comprehensive cleaning service that utilizes disinfectants for your building.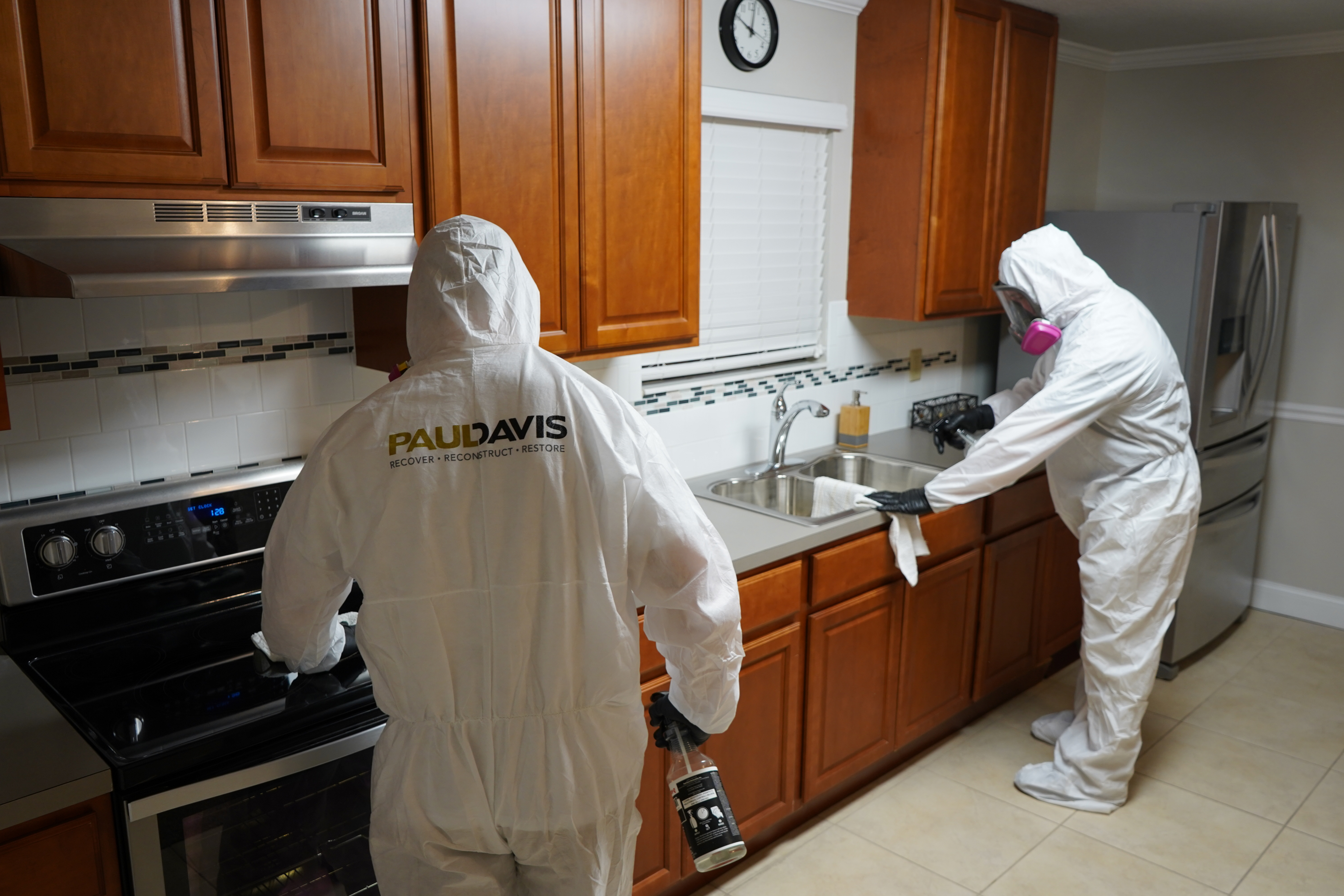 Let's Keep Everyone Safe
Before our team arrives, there are a few ways you can keep yourself and our team safe. Primarily, it is important for us to understand if you have concerns or special precautions you would like us to put in place. For instance, we can send digital copies for any additional information instead of leaving behind paper documents and other information.